IES-Energia fabrication workshop is in Sundar Industrial Estate-Lahore where we manufacture/fabricate Electrical Panels, Pneumatic Panels, Cable Trays, Skids etc as per project requirement. We have in house capabilities to perform well in the manufacturing for providing services to its valuable clients in many areas. .
IES-Energia Cable Management System comprising of Cables, Glands, Junction Boxes and Cable trays + ladders. We design + manufacture Cables Trays as per the project requirement keeping in view economy along with the convenience of fast delivery and other functional benefits. Key features are as follows: .
Low Voltage System is IES-Energia tailored solution which offers the economy and flexibility of choice for most of the Industrial and residential applications. We can meet high current applications up to 6300A down to few ampere applications. Typical applications include Distribution, Motor Control, Power Factor Improvement, Synchronization and PLC Control. NOTE: IES-Energia can supply Type Tested Low Voltage Switchgear (Schneider/ABB/EATON) and Motor Control assembly upto IEC 61439-2 and IEC 60439-1, of robust, modular and compact construction which would be tested to comply with internal arc tests IEC/TR 61641 and having front access switchboard suitable for mounting against a wall providing front access for installation and maintenance of equipment. Outgoing ways are available in fully with drawable, plug-in or fixed versions for short circuit protection devices S.C.P.D. Here are few features:
IES-Energia Bus ducts are designed and manufactured in accordance with IEC Temperature Rise Limit standards which are used for connection between transformer and LV Panel and between two switchgears. All phase conductors are placed in a common enclosure with an air space between phases. There are no metallic barriers between phase conductors of adjacent phases.
The Bus duct enclosure are sheet steel fabricated, air insulated type and fully engineered to suit Customer's requirements. The busbars installed in BTD are made of high density, high conductivity Tined copper bus bars and are insulated as per customer specifications along their length. Busbars and all joint surfaces are Tin plated as standard. All necessary equipment connection flanges, wall entrance seals, transformer and/or equipment adaptor box, elbows, offsets, wall supports, floor supports, flexible connectors are offered as per the customer requirement..
.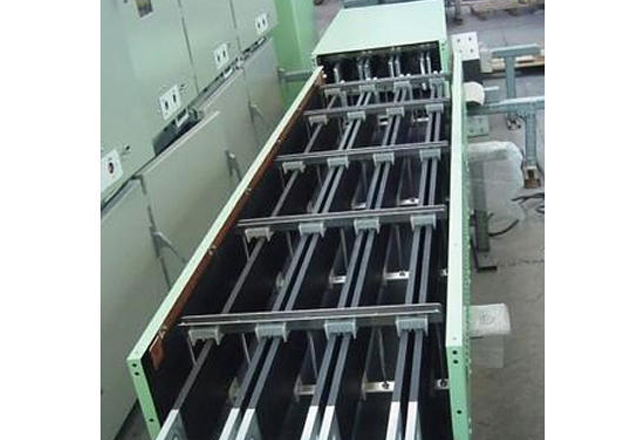 The Pneumatic Control Panel is comprised of pneumatic (either air or gas operated) circuits working in logical sequence. The sequencer changeover is controlled by process variations and consequently outputs are used for operation and control requirements. While using client's schematic or IES-Energia schematics, we design the components and connections to eliminate interferences, make maintenance a breeze, and assure a precise fit.
Our team comprises of project managers and technical staff will work with you to choose the capabilities that best suit your needs. Whether you need control system design, fabrication, and/or integration services, our team is here to help. We can design and fabrication for :